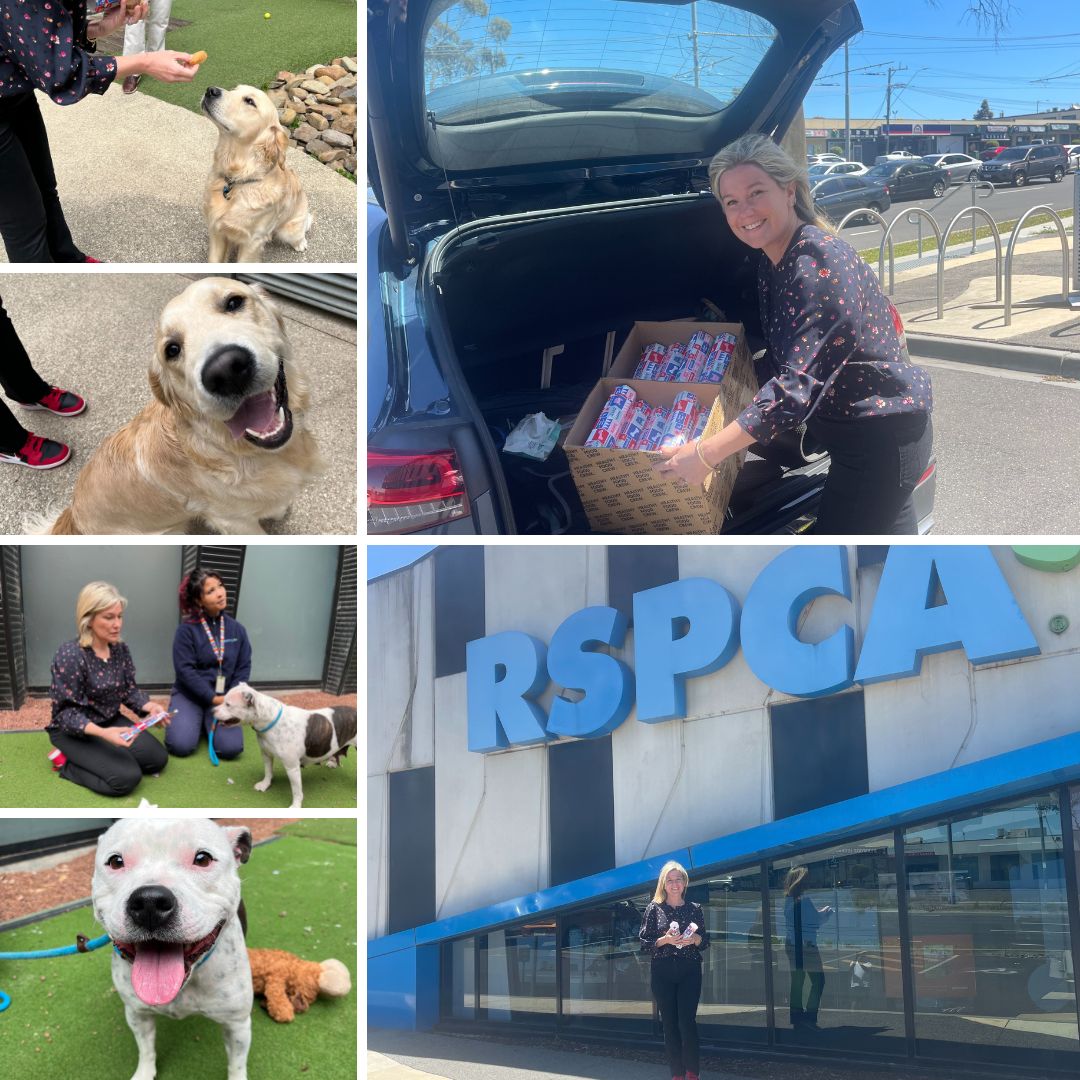 For so many of us, our dogs are our family. They love us unconditionally and it is our belief that no fur-baby should go without a gift on Christmas morning. With this in mind, the gummi team was absolutely thrilled to donate 250 of our Christmas Bon Bon dog treats to the RSPCA this year. These bon bons have been distributed to RSPCA's 4 Victorian shelters and they will be given to the dogs in their care on Christmas morning.
When we delivered the bon bons, we were lucky enough to be taken on a tour of RSPCA's Burwood shelter. And whilst it was confronting and emotional, we were blown away by the remarkable facilities and incredible staff who work at the RSPCA that are all so passionate about animal care and welfare. A big thankyou to Scooby & Jessie for taste-testing the dog treats for us – their smiles were our reward!
Sam Miller, Corporate Partnerships Co-ordinator, RSPCA Victoria has advised that "These will keep our dogs happy and provide enrichment while they spend the holidays in our care awaiting their forever homes."
gummi is 100% For The Love Of Dog so to have the chance to give a little bit of joy to these gorgeous dogs at the RSCPA was a really special way for us to end the year and we hope the start of a meaningful relationship with the RSPCA in the year ahead.