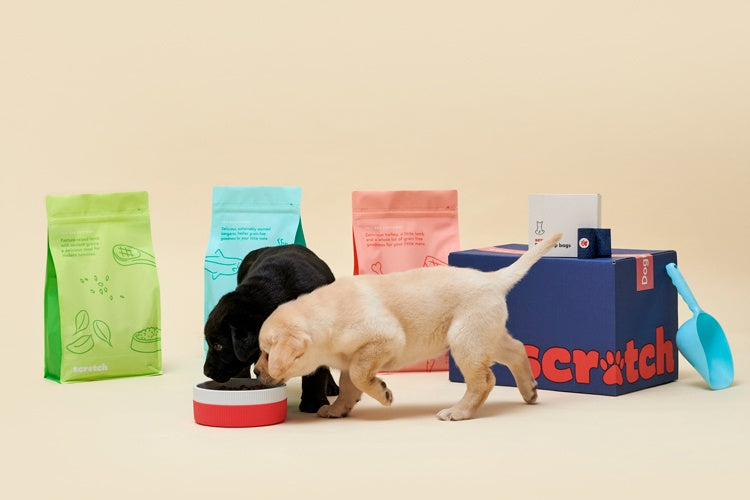 Here at gummi, in addition to loving dogs, we love any brand that's doing incredible things to enhance dogs' lives. Scratch is one such brand – Aussie owned, healthy and delicious kibble for your furry little mate (oh, and they're Australia's only B Corp certified dog food - more on that here).
The team at Scratch are incredible innovators, and to address the shipping delays brought on by Covid they have built a 'Click & Collect' option for their customer base. We're thrilled that the gummi hub in Prahran (Melbourne metro) can serve as a Scratch 'Click & Collect' point. Scratch customers can choose to pick-up their orders at gummi. When their order is processed by Scratch, the email confirmation will give customers the pick-up instructions.
And it seems logical that as a next step we all agreed that it would be nice for Scratch's customers to have a dedicated range of accessories that their dogs can use whilst enjoying their Scratch food! We both share a love for design and function so we hope you all love the new gummi x Scratch range!
To find out more about Scratch's great products visit https://www.scratchpetfood.com.au. 
To launch the new gummi x Scratch collab, we're throwing a launch event at our gummi hub so come and join us to be the first to see the new range and try some Scratch samples!
Saturday 12th February 2022
9am-12pm
537 High Street, Prahran
Dogs welcome!