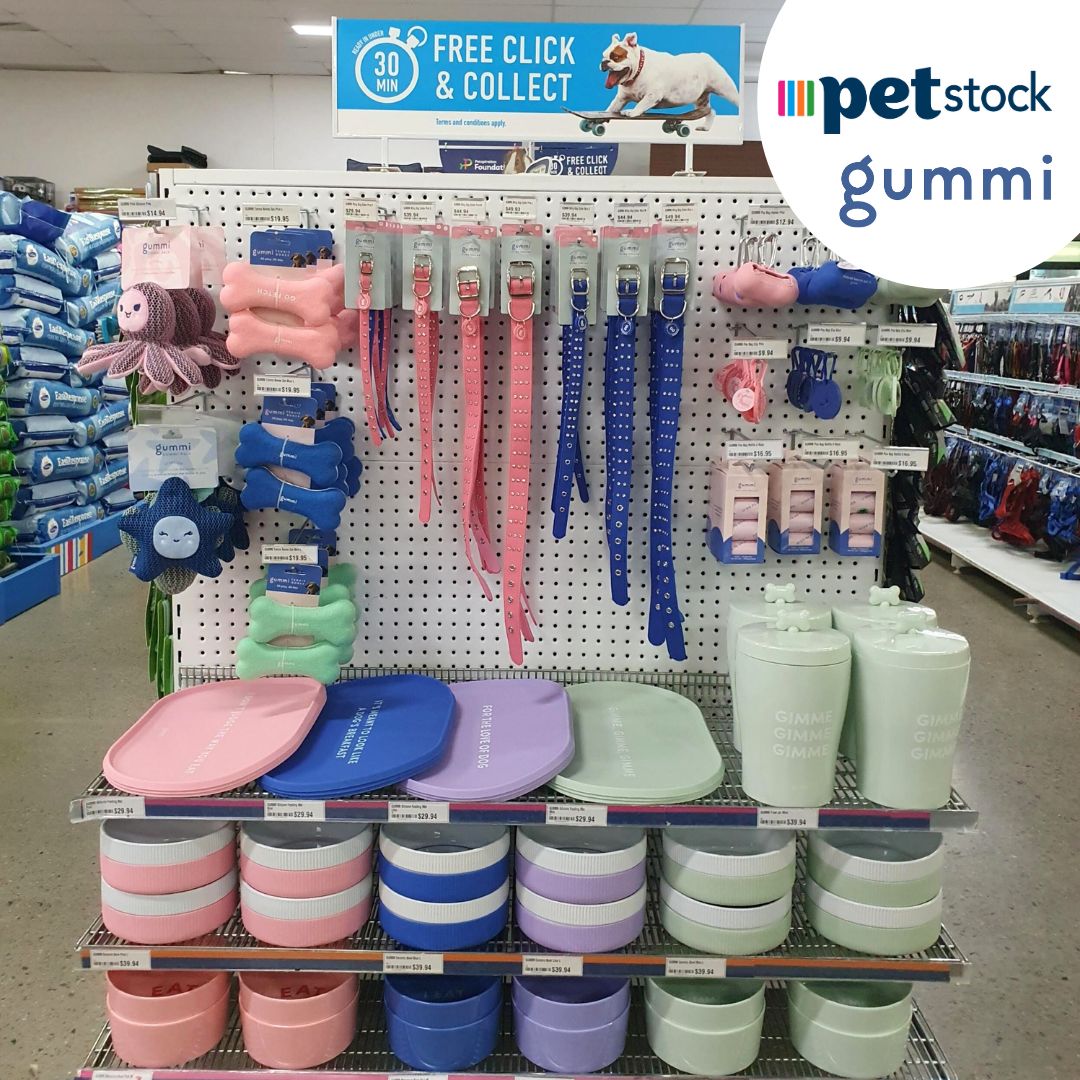 Yes, we are Fur-real! Have you spotted our gummi goodies in PETstock? 
We are thrilled to see these gorgeous end cap displays in selected PETstock stores around Australia - all of the PETstock teams have done an amazing job in showcasing our range to its full effect. Who doesn't love a colour block display?
The gummi team has already visited a few stores (we can't help ourselves!) and it's been fantastic to hear the feedback from the PETstock teams that they started selling items as soon as the products hit the floor and that their customers are loving our colourful collection.  
Excited to be working with PETstock in providing dog accessories for that much loved fur-baby in your family.